Aryan Steel Detailing, an esteemed Civil Engineering Company based in India, is dedicated to delivering cutting-edge and economical solutions to our clients. Our focus lies in optimizing operations and enhancing productivity through innovative approaches. With a commitment to excellence, we strive to meet and exceed the expectations of our valued clientele.
Our team adheres strictly to the industry standards, following the guidelines set forth by AISC, ACI, CRSI, OSHA, and other relevant codes for structural steel detailing. This ensures the highest level of quality and safety in our work.
Aryan Steel Detailing is a leading provider of accurate, consistent, and timely steel detailing services. Our team consists of seasoned detailers and checkers who ensure both precision and consistency in every project we undertake. With our expertise, we can handle any type and size of structure efficiently.
Our primary goal is to empower our clients by helping them save valuable resources, accelerate the construction process, and focus on their core competencies. By partnering with us, they can reduce costs and increase their revenue streams. Structural Steel detailing and Rebar detailing are crucial components of any construction project, and our proficiency in these areas is unparalleled in the industry.
We recognize the growing significance of building stability, and that's why we prioritize the utmost precision and dedication in every detailing task we perform. Clients can trust us to handle the most complex aspects of their structural projects, allowing them to have peace of mind and achieve successful outcomes. At Aryan Steel Detailing, we are committed to excellence, reliability, and ensuring our clients' success in the construction industry.
Mission: Our mission is to provide unparalleled steel detailing services with a unique blend of expertise, precision, and timeliness. We are dedicated to supporting our clients in achieving their goals by streamlining their construction processes, reducing costs, and ensuring the utmost quality and safety in every structure we detail.
Through a team of highly skilled and experienced professionals, we aim to maintain consistency and accuracy in our work, regardless of the complexity or size of the project. We strive to be a trusted partner for our clients, enabling them to focus on their core competencies and business growth while we handle the critical aspects of steel detailing with unwavering commitment.
Managing Director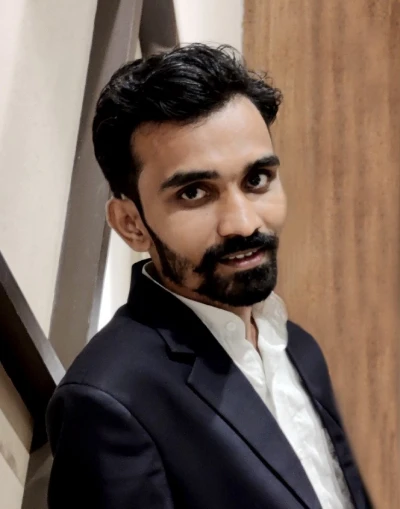 Mr. Amit Sanjay
Mr. Akash Sanjay